Are you considering selling your house, but is your house on long lease land? On June 15, 2020, the rules were changed regarding the transfer and sale of a house on long lease land. Read on to learn what this may mean for you when selling your house.
What is long lease land?
Many homes on Bonaire are on long lease land. Long lease means that you get the right to use a piece of land in the form of a loan, for a certain period – usually for 60 years. You can then request
an extension. The issuance of long lease (or its extension) always takes place through the notary.
The long lease land remains the property of the long leaseholder (the government), any structure built on it will be/is the property of the user.
Owners of long lease land can be private individuals, companies or the government (Public Body Bonaire). When you have bought a house that is on long lease land, in addition to the annual land
tax or real estate tax, you also pay a fee per square meter per year. This is called long lease 'canon'. The price of long lease varies per piece of land, but on Bonaire is on average $2 per square meter.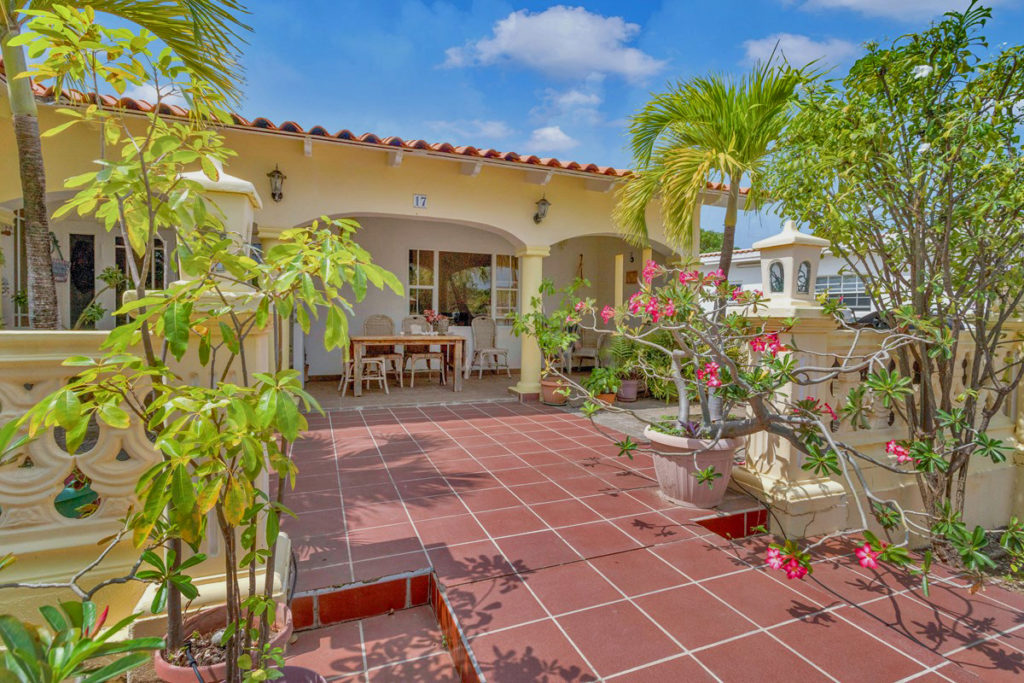 Selling a house on long lease land
Suppose you have decided to sell your house. What about the transfer of the long lease land on which your home is located? When transferring a long lease plot with a structure to a third party,
prior permission from the Executive Council is not required, provided the following conditions are met:
There is a realized residential house on the plot, which complies with the building permit that has been granted
Note: 'symbolic' building for which no building permit has been issued does not meet the conditions and may therefore not be processed by the notary.
You have received a written statement from the Department of Spatial Planning and Development ('R&O'), which shows that all the conditions of the building permit have been
met
Request a written statement R&O
In order to receive a written statement from R&O, it must first be requested. We support you in this process. As soon as you list your home with us and you have given us a power of attorney, we will immediately submit an application for you to R&O. The period from the moment of application to the final receipt of the statement can take several weeks.
Other rules for vacant lots
Do you own an undeveloped long lease plot? Then different rules apply. Since the new rules in 2020, it is no longer possible to sell undeveloped long lease plots. Previously, this was still possible with the approval of the Executive Council. If you, as a leaseholder, no longer want to have your piece of land on a long lease, you must cancel your long lease land and 'return' it to the government. The contract is then terminated and the parcel is then offered to the next person on the waiting list. However, it is permitted to transfer ground lease to a first-degree family or to persons who can be shown to be a permanent part of the family.
Would you like more information about selling a built or undeveloped long lease plots? Contact us, we will be happy to help and advise you further.