Buying a house on Bonaire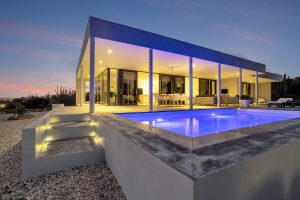 Buy your dream home on Bonaire! Discover the thriving real estate market of this beautiful island, but above all, enjoy the delightful climate, cooling trade winds, and stunning underwater and above-water nature. Work with us as experienced real estate agents and indulge in the tropical island while making a solid investment in real estate. We can assist you with all the steps to buy your property on Bonaire. Here's a step-by-step plan for buying a property (apartment, plot, or commercial property) on Bonaire:
1. Research and Preparation:

We will conduct comprehensive research with you on the real estate market on Bonaire and create a selection of properties that you would like to see. Perhaps you have already chosen your dream home or plot?
Determine your budget and potential financing options.
Understand your residential wishes and needs.

2. Showing and Inspection:
We will schedule showings of the selected properties for you.
After selecting a property, you have the option to conduct a thorough technical/building inspection by a professional inspector to identify any defects or structural issues. The inspector will provide a detailed assessment with cost estimation.  If the report gives negative advice, we will guide you on possible next steps.
You can also choose to include this as a condition in your offer (and subsequently in the purchase agreement).

3. Negotiation, Purchase Agreement, and Notary Contact:

We will discuss the price and conditions (including technical/building inspection and financing) of the purchase and present an offer on your behalf to the seller.
Once both parties agree on the offer and conditions, we will draw up a purchase agreement that will include all the agreed-upon terms and conditions. We will go through this purchase agreement step by step with you.
We will ensure the complete signing of the purchase agreement and send the necessary documents to the chosen notary office, along with the necessary communication until the transfer date.
On Bonaire, there are two notary offices: Mr. Robin Rispens' office and Mr. Kenneth Arends' office. As the buyer, you have the choice of which office to work with.
You as the buyer have the choice of which office to work with.
4. Legal and Financial Advice, if desired:
If you feel more comfortable, you can consult a legal advisor to review the purchase agreement and ownership documents.
If you included a financing condition in your purchase agreement, we can advise you regarding mortgage providers on Bonaire.

5. Before the Transfer:
Arrange utility and internet services and insurance for your new home. Also, if applicable, take care of the transfer or new maintenance contracts for the pool and garden.
We will inform you about the utility provider (W.E.B.) and internet takeover.
If you have financing, we will ask you to keep us updated on its progress.

6. Completion of the Transaction:
Approximately 10 days after signing the purchase agreement, you, as the buyer, need to transfer 15% of the purchase price as a deposit to the notary's third-party account.
About 2 weeks to 1 ½ weeks before the transfer date, you will receive the draft deed of transfer and the final statement from the notary office.
Be aware of additional costs, such as transfer tax (5%), notary, and cadaster fees (approximately 2%).
If you have financing, additional costs will be incurred for the notarial mortgage deed.
Make sure to obtain all the necessary documents requested by the notary.
Sign the deed of ownership on the transfer date at the notary and receive the keys to your new home.

7. After Purchase:
We warmly congratulate you on your new home on Bonaire!
Carry out any necessary renovations or adjustments.
Enjoy your new home on Bonaire and the beautiful island!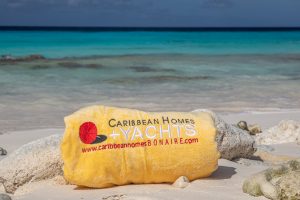 Caribbean Homes
where trust and service are key